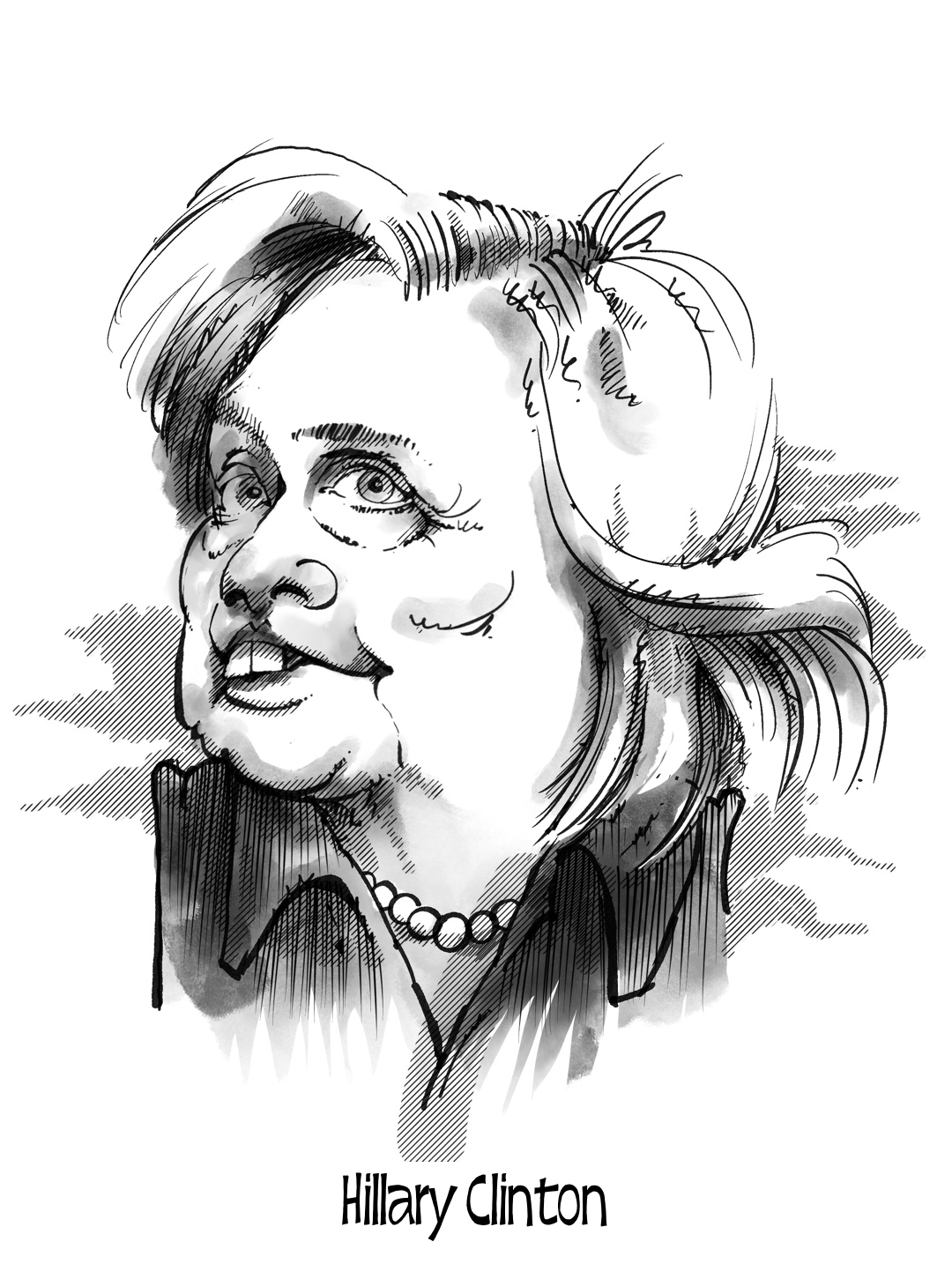 John P. Birkelund Then: Chairman, Dillon Read & Co., Board member, Rothschild, Inc., Trustee, Brown University; in 1990, at President Bush's request, he organized and became chair of the Polish American Enterprise Fund; received an A. B. from Princeton University 1952), pursued graduate studies in business administration at Northwestern University Now: Partner, Saratoga Partners, Board member, Darby Overseas Resources; Member, Council on Foreign RelationsOf Interest: Brown University, where Birkelund was a trustee, has a John P. Birkelund Professor of European History, Omer Bartov who is an expert on genocide and who sits on the University's Slavery and Justice Committee. His Biography
---
Senator Kit Bond, R-Missouri Then & Now: US Senator Chairman(Then), Member (Now), Senate Small Business Committee; Chairman, Senate Appropriations Subcommittee—Transportation, Treasury and Housing and Urban Development; graduated from Princeton University in 1960 and received his law degree from the University of VirginiaBond was elected governor of Missouri in 1972 and 1980, serving from 1973 to 1977 and from 1981 to 1985. After Sen. Thomas Eagleton decided not to run for re-election, Bond was elected senator in 1986 and re-elected in 1992, 1998, and 2004. His Biography
---
Nicholas F. Brady Then: Chairman, Dillon, Read & Co. Inc., Secretary of the Treasury; graduated Yale (1952), Harvard University, MBA (1954) Now: Chairman, Darby Overseas Resources; Chairman, Choptank Partners, Inc.; Member, Council on Foreign Relations. His Biography
---
Warren Buffett Then & Now: A wealthy American investor and businessman. He attended University of Nebraska (transferring there from the Wharton School at the University of Pennsylvania) and took a Master's degree in economics at Columbia Business School.Buffett has amassed a fortune from investments, particularly through his company Berkshire Hathaway, in which he holds a greater than 38% stake. Buffett sold controlling investment in NHP, Inc, a HUD property management company to Harvard's private equity portfolio in the late 1980s.
---
George H. W. Bush 41st President of the United States (1989–1993). Prior to being President, he had served as a U.S. congressman from Texas (1967–1971), ambassador to the United Nations (1971–1973), Republican National Committee chairman (1973–1974), Chief of the U.S. Liaison Office in the People's Republic of China (1974–1976), Director of the Central Intelligence Agency (1976–1977), Chairman of the First International Bank in Houston (1977–1980), and the 43rd Vice President of the United States under President Ronald Reagan (1981–1989); graduated Yale (1948)
Also see: George Bush: The Unauthorized Biography by Tarpley & Chaitken
---
Dick Cheney Served as the Chairman and CEO of Houston-based Halliburton from 1995-2000, then parent of Houston-based KBR. He is the 46th Vice President of the United States, serving under President George W. Bush.
---
Henry Cisneros Then: Cisneros four terms as Mayor of San Antonio and served as Secretary of Housing and Urban Development from 1993 to 1997, under President Clinton; Member, Council on Foreign Relations, New York, 1985- 1993; B. A., Texas A&M University, 1968, Master of Urban and Regional Planning, Texas A&M University, 1970, Master of Public Administration, John F. Kennedy School of Government, Harvard University, 1973, Doctoral Research, Massachusetts Institute of Technology, 1974, Doctor of Public Administration, George Washington University, 1976 Now: Chairman of CityView, an LA homebuilder.
---
Hillary Clinton Clinton is Junior United States Senator from New York, serving her freshman term since January 3, 2001. She is married to President Bill Clinton, and was First Lady of the United States during his two terms from 1993 to 2001. Before that she was a lawyer and First Lady of Arkansas. From 1985 to 1992, Clinton served on the Board of Directors for both TCBY and Wal-Mart Stores Inc. In 1979, Clinton became a full partner of Rose Law Firm. Graduated from Wellesley, Political Science (1969) and Yale Law School.
---
Andrew Cuomo Then: Assistant Secretary of HUD, Secretary of HUD; he is a graduate of Fordham University and Albany Law School. Now: Expected Candidate for NY Attorney General.
Learn more: Unanswered Questions About Andrew Cuomo
---
Lloyd Cutler Then: White House Counsel (Carter Administration) and Deputy White House Counsel (Clinton Administration), Partner: Wilmer Cutler Pickering Hale and Dorr, Board member, NHP, Inc.; B. A. from Yale (1936), graduated Yale Law School (1939) Now: Deceased
---
John Deutch Then: Director of Central Intelligence (DCI) from May 10, 1995 until December 14, 1996. Controversy erupted days after his departure when it was revealed that classified materials were being kept in his home and on his computer. He currently sits on the board of directors of Raytheon. Ph.D., Physical Chemistry & B. A. Chemical Engineering from M. I. T. and B. A. History & Economics, Amherst. Now: Teaches at MIT; Member, Council on Foreign Relations email: jmd@mit.edu ,
---
C. Douglas Dillon Son of Dillon Read namesake, Clarence Dillon. Douglas Dillon was a member of the New York Stock Exchange from 1931 to 1936, and in 1936 became a Director and subsequently President of the United States and Foreign Securities Corporation. In 1938, he became a Vice President and Director of Dillon, Read and Company, being elected Chairman of the Board in 1946. Dillon served as US Ambassador to France, Under Secretary of State and was 57th Secretary of the Treasury, serving from January 21, 1961 to April 1, 1965. Graduated Harvard (1931). He was a Member and Vice-Chairman of the US Council on Foreign Relations from 1946. His Biography
---
Christopher Edley, Jr.Then: Associate director for economics and government at the White House Office of Management and Budget; professor at Harvard Law School; undergraduate studies at Swarthmore and graduate of Harvard Law School Now: Dean and Professor of Law, University of California, Berkeley; Member, Council on Foreign Relations E-mail: edley@law.berkeley.edu His Biography
---
Mike Eisenson Then: Private Equity for Harvard Management, Board Member, Harken Energy, NHP, WMF; B. A. Williams College, JD & MBA Yale University Now: Founder and Managing Director of Charlesbank Capital Partners, manager of private equity for Harvard Endowment His Biography
---
John Ervin; Founder Ervin & Associates Video: October 18, 2002 Clip of Video Deposition
---
Senator Lauch Faircloth Then: US Senator from North Carolina, Chairman of Senate DC Appropriations SubcommitteeNow: Unknown
---
Catherine Austin Fitts Then: Managing Director and Board member, Dillon, Read & Co. Inc.; Assistant Secretary of Housing & Urban Development—Federal Housing Commissioner; President, The Hamilton Securities Group, Inc. Now: President of Solari,Her BiographySolari
---
Peter Flanigan Then: Flanigan joined Dillon Read in 1975, eventually becoming Managing Director and Member of the Board; During the Nixon Administration he served as Assistant to the President (1969-1973), Assistant to the President for International Economic Affairs (1972-1974), Executive Director, Council on International Economic Policy, Executive Office of the President (1972-1974). Now: Private investor and philanthropist. Now: Member of Council on Foreign Relations
---
Bart Friedman Then & Now: Partner, Cahill Gordon Reindel; Visiting Committee Member, Harvard Graduate School of Education, 1996-2001; Harvard Law School, Harvard Business School (1969-1970); Member of Council on Foreign Relations e-mail: BFriedman@cahill.com
---
Lou Gerstner Then: CEO of RJR Nabisco. He also held senior positions at American Express and McKinsey & Company. He served as chief executive officer of IBM from 1993 until March 2002. B. A. from Dartmouth College (1963), MBA from Harvard Business School (1965). Now: Chairman of The Carlyle Group, a global private equity firm located in Washington, D.C.; Member, Council on Foreign Relations His Biography
---
Al Gore Then: Senator from Tennessee, Vice President of the US, Democratic candidate for President; B. A. Harvard (1969). Now: Founder of Court TV, Founder of Generation Investment Management, socially responsible investment managerOf Interest: Philosophy expressed by Al Gore with the announcement of his new socially conscious investment fund: see Article and Generation Investment Management websiteFor a history of Gore's historical support of Los Angeles based Occidental Petroleum see Gore's Oil Money
---
Jamie Gorelick Then: President, DC Bar, General Counsel, Department of Defense, Deputy Attorney General, Department of Justice; J. D., cum laude, Harvard Law School, 1975, B. A., magna cum laude, Harvard College, 1972, Radcliffe Orator Now: Partner, Wilmer Cutler Pickering Hale and Dorr; Member, Council on Foreign Relations e-mail: jamie.gorelick@wilmerhale.comHer Biography
---
Alan Greenspan Then: First appointed Fed chairman by President Ronald Reagan in 1987, he was reappointed at successive four-year intervals until retiring on January 31, 2006. B. S. New York University (1948), M. A. (1950) Ph.D. Economics, Columbia University (1977), honorary Doctor of Commercial Science (2005).Now: Greenspan holds an honorary position with the UK Treasury; Member, Council on Foreign Relations
---
John H. F. Haskell, Jr. Then: The largest Dillon buyer of Cornell Corrections stock personally after firm Chairman, John P. Birkelund; Westpoint graduate (1953), MBA from Harvard University's Graduate School of Business Administration Now: Saratoga Partners, Advisory Committee, the Virtue Foundation; Member, Council on Foreign Relations His Biography
---
John D. "Jerry" Hawke Then: General Counsel, Federal Reserve, Undersecretary for Domestic Finance, Comptroller of the Currency; Yale graduate, law degree from Columbia University Now: Partner, Arnold & Porter e-mail: John.Hawke@aporter.com His Biography
---
Daniel Hawke Son of Jerry Hawke Then: Partner, Tucker Flyer; undergraduate studies, Tulane (1985), law degree, Boston University (1989) Now: Securities & Exchange Commission, Enforcement Division, Philadelphia Division (April 2006)Of Interest: Credited by the SEC for his contribution to the indictment and conviction of Arthur Anderson.Quote: "I learned early in my career at Tucker, Flyer, that our clients expect aggressiveness tempered by sound business judgment. We don't bet the business on litigation, but we won't hesitate to bang heads if we have to."
---
Judith Hetherton Then: Assistant US Attorney; General Counsel, HUD OIG; she questioned Edwin Meese III in the Investigation of the Whitehouse RE Iran Contra; graduate Rosemont College (1965) and Georgetown Law (1973) Now: Staff, Ethics Committee, DC Bar where Jamie Gorelick had been President before joining the Clinton Administration.
---
Roderick Heller, III Then: General Counsel, AID; Partner, Wilmer Cutler & Pickering; Chairman, NHP; Chairman, WMF; A. B. Princeton (1959), Master of Arts, History, Harvard (1960), Doctor of Law Harvard Law School (1963) Now: Founder Carnton Capital Partners, a Director of York International Corporation, CCC Information Services, Inc. and First Potomac Realty, as well as a Trustee of the Phillips Collection. His Biography (page 12, SEC Def-14a Filing, Potomac Realty Trust)
---
Franklin "Fritz" W. Hobbs IV Then: Managing Director and Board member of Dillon, Read & Co. Inc., President of Dillon Read, Global Head of Corporate Finance, Warburg Dillon Read, Chairman Warburg Dillon Read. Attended Harvard Business School and Harvard University.Now: Advisor to OEP, on the Boards of Adolph Coors Company, Cybertrust, Inc. and Lord, Abbett & Co., President of the Board of Trustees at Milton Academy and member of the Board of Overseers of Harvard College. His Biography
---
Eric Holder Then: Superior Court Judge of the District of Columbia (1988-1993); and Washington, DC's first black U.S. attorney (1993). Graduate, Columbia Law School. Now: Partner at Covington & Burling e-mail : eholder@cov.com His Biography
---
Frank Hunger Al Gore's Brother in Law Then: Assistant Attorney General – Civil Division; he holds a B.B.A. in accounting and finance from the University of Mississippi and his LL.B. from Duke Now: Partner, Covington & Burling e-mail: fhunger@cov.com
---
Elaine Kamarck Then: Senior Policy Advisor to Al Gore, Vice President of the United States; Head of National Performance Review, White House; Ph.D., Political Science, University of California, Berkeley Now: Executive Director of Visions of Governance for the Twenty-First Century, John F. Kennedy School of Government; Lecturer in Public Policy, Belfer Center for Science and International Affairs, Harvard University; Member, Council on Foreign Relations e-mail: elaine_kamarck@harvard.edu Her Biography
---
Frank Keating Then: General Counsel, HUD, Governor of Oklahoma; Chair, Republican Governors Association; B. A. in history from Georgetown University (1966) and J. D. degree from the University of Oklahoma (1969) Now: CEO, American Council of Life Insurance
---
Jack Kemp Then: Secretary of HUD; Candidate for Vice President, Dole Campaign, 1996 Now: Deceased May 3, 2009 Also: Founder, Kemp Partners; co-chair of The Council on Foreign Relations Bipartisan Task Force on U.S. Policy Towards Russia For a complete history of my experiences working for Jack Kemp at HUD, see The Kemp Tapes.Listen to the Kemp Tapes (MP3 audio files): (1) (2) (3) (4) (5) His Biography
---
Immanuel "Ike" Kohn Then and Now: Partner, Cahill Gordon & Reindel; undergraduate school, Harvard, graduate Yale Law School e-mail: IKohn@cahill.com His Obituary
---
Henry Kravis Founder and partner in Kohlberg, Kravis & Roberts, a leveraged-buyout firm that took over RJR Nabisco in 1989; B. A. Economics, Claremont McKenna College, MBA, Columbia University; Member, Council on Foreign Relations
---
Peter A. Liedel Then: A Dillon Senior Vice President joined the board of Cornell and had a Cornell facility contracted by the Federal Bureau of Prisons in Houston in 1996 named after him. Now: Yorktown Partners LLC.
---
Congressman Jerry Lewis (R-San Bernardino) Then: Chairman of appropriations subcommittee overseeing HUD; then overseeing Defense Now: On January 6, 2005, Rep. Lewis was named chairman of the House Appropriations Committee, which is responsible for funding all federal programs. He is the past chairman of the Defense Appropriations Subcommittee as well as the VA-HUD and Independent Agencies Subcommittee; B. A., Government, UCLA (1956)
---
David Niemiec Then: Began working at Dillon Read in 1974. He served as Vice-Chairman from 1991 through September 1997. From 1997 to February 1998 he was Managing Director of the successor firm, SBC Warburg Dillon Read, Inc.; graduated from Harvard College and received an MBA. from Harvard Business School before joining Dillon Read Now: Saratoga Partners, Director of Emeritus Corp in Seattle, Washington.
---
Scott Nordheimer Then & Now: Mid-City Urban, LLC, a development firm that received millions of federal and D.C. tax dollars to build residential and commercial projects in the Washington area. Convicted in 1993 of two counts felony securities fraud in connection with a real estate development.
---
Leland Olds Economist and public official. In 1939, Roosevelt appointed Olds to the Federal Power Commission.Of Interest:
---
Patricia Phillips Then: Assistant to Catherine Austin Fitts at Dillon Read, Secretary of the Board of Directors, Hamilton Securities.Now: Deceased. Pat died of cancer in 1998. She refused to sell her shares in Hamilton Securities saying that selling them would be like betting against me, and that was something that she would never do. The shares, once her most significant asset, were valued as worthless by her estate. The week of her death, Hamilton Securities bank sponsored a seminar with Tucker Flyer, Ervin's law firm, marketing Tucker Flyer's unique services to women-owned firms in Washington's political environment.
---
Jack Quinn Then: Partner, Arnold & Porter, Chief of Staff to Vice President Al Gore, White House Counsel, November 1995 to February 1997, Returned to Arnold & Porter Now: Founder & Co-Chairman of Quinn Gillespie & Associates; Member, Council on Foreign RelationsOf Note: Quinn represented Marc Rich before starting Quinn Gillespie. See the Solari Action Network post: Jack Quinn & Marc Rich's Pardon.
---
Nicolas Retsinas Then: Executive Director of the Rhode Island Housing and Mortgage Finance Corporation; Assistant Secretary of Housing; Master's in City Planning, Harvard and A. B. in Economics, New York University Now: Lecturer in Housing Studies, Harvard Design School and the Kennedy School of Government; Director, Harvard Joint Center for Housing Studies; Board Member, ShoreBank, along with Bob Nash the former head of the Arkansas Development and Finance Agency e-mail: Nicolas_Retsinas@harvard.edu Of Interest: The Harvard Design School uses a case study of Cornell Corrections Wyatt detention center in Rhode Island.
---
Robert Rubin Served as the 70th United States Secretary of the Treasury for a period spanning both the first and second Clinton Administrations. Rubin joined Citigroup as an executive in October, 1999 and is currently the Chairman of the Executive Committee. Prior to government service, he was a Co-Chairman Goldman Sachs and member of the Harvard Management board. He graduated summa cum laude from Harvard College in 1960 with a B. A. in economics.Now: Chairman of the Executive Committee and Member of the Office of the Chairman, Citigroup Inc.; Chair of the Board of Directors of LISC (Local Initiatives Support Corporation) and Chairman of the Executive Committee, Member of the Harvard Corporation; Member and Vice Chairman of the Board, Council on Foreign Relations His Biography
---
Ken Schmidt Then: Partner Member of the Board of Dillon ReadNow: Board of Rutgers University
---
George P. Shultz A former faculty member at the University of Chicago and economic advisor to Presidents Eisenhower and Nixon, George Shultz was appointed secretary of state in Ronald Reagan's Cabinet in 1982. Shultz is a member of the Hoover Institution, American Enterprise Institute, the New Atlantic Initiative, the Committee for the Liberation of Iraq and the Committee on the Present Danger. He also serves on the board of directors for the Bechtel Corporation, Gilead Sciences, and Charles Schwab Corporation. Shultz served as President Richard Nixon's secretary of labor from 1969 to 1970, after which he was director of the Office of Management and Budget. He then became secretary of the Treasury from May 1972 to May 1974; B. A. Economics, Princeton (1942); Member, Council on Foreign Relations His Biography
---
Barry Seal Seal was a CIA operative and drug smuggler who allegedly flew cocaine into the United States on behalf of the Contras and has gained reputation as one the most successful drug smugglers in American history. Also see: Barry and the Boys: The CIA, the Mob & America's Secret History by Daniel Hopsicker.
---
Stanley Sporkin Then: Head of SEC Enforcement Division, CIA General Counsel; Federal District Court Judge Now: Partner, Weil, Gotshal & MangesOf interest: Sporkin Hotseat His Biography
---
George Wiegers Then: Senior Managing Director, Lehman Brothers, Managing Director and Board member of Dillon Read, one of the largest Dillon investors in Cornell Corrections; B. A. from Niagara University, MBA Columbia University Graduate School of Business. Now: Head of Wiegers Capital, Board of Darby Overseas
---
Herbert S. "Pug" Winokur Then & Now: Partner, Capricorn Investors Then: Member, Harvard Corporation Board; Chairman, Finance Committee, & Board Member, Enron; Chairman, Chairman of Compensation Committee, DynCorp; Board member, NHP & WMF Now: Member, Council on Foreign RelationsOf Interest:
---
Other People in this Article:
Omer Bartov
John P. Birkelund Professor of European History Brown University, Member, Brown University Slavery and Justice Committee Prof. Bartov acted as Project Leader of the international collaborative project at the Watson Institute for International Studies: "Borderlands: Ethnicity, Identity, and Violence in the Shatter-Zone of Empires since 1848."
David Bonderman
Founding Partner of Texas Pacific Group and an alumni of Harvard Law School. His famed LBO firm has invested billions in MGM, Burger King, Bally and Ducati, among others. TPG, based in Fort Worth, Texas.
David Cornell
Then: Director of Cornell Corrections and Chairman of the Board, President and Chief Executive Officer of the Company. Previously, he was Operations Manager—Special Projects for the Bechtel Group and CFO of its wholly owned subsidiary, Beacon Construction Company, from 1983 to 1990. Now: A Consultant for Cornell Corrections.
Jean Duffy
Duffy was a deputy prosecuting attorney and head of a drug task force in the Arkansas district where Kevin Ives and Don Henry had been murdered. Her task force provided a federal grand jury with information linking high-ranking public officials to drug trafficking. In December of 1990, she approached U.S. Attorney Chuck Banks with evidence that linked drugs and public officials to Kevin and Don's murders. After receiving that information, Banks shut down the grand jury and cleared all public officials Jean had investigated. Jean was discredited, her task force was dismantled, and two illegal felony warrants were issued for her arrest.
William DuncanThen: Criminal Investigator for the US Department of Treasury who, together with Arkansas State Police Investigator Russell Welch, fought a bitter 10-year battle to bring the Mena matter to light. They pinned their hopes on nine separate state and federal probes. All failed. Also see "IRS Internal Investigation" (Micah Morrison, Wall Street Journal, October 18, 1994)
Steve Fenster
A Dillon Read partner who joined the firm in 1987. Now: Deceased. (AMS proxy 1995 – see his resume)
Katherine Graham
Then: Owner of the Washington Post. Now: Deceased.
Susan Gaffney
Sworn in as HUD Inspector General on August 23, 1993. Gaffney was present in a meeting with soon-to-be Secretary of HUD, Andrew Cuomo, where Cuomo reported that he was arranging to get rid of The Hamilton Securities Group and Catherine Austin Fitts.
Terry Golden
Then: Administrator of the General Services Administration from 1985-1988. Before that, he was the Assistant Secretary at Treasury. He is a nuclear engineer and holds an MBA from Harvard Business School. He was a founder and managing partner of Trammell Crow Residential Companies and the former President and CEO of Host Marriott. Now: Chairman of the Bailey Capital Corporation, an investment company, and also serves as Chairman of Washington, DC's Federal City Council and as a member of the Mayor's Business Advisory Committee.
Carla HillsSecretary of HUD in the Ford administration. From 1978 through 1989 she was again a practicing attorney, and was chairman of the Urban Institute from 1983 through 1988. Hills served as U.S. Trade Representative from 1989 to 1993 under President George H. W. Bush; Member, Council on Foreign Relations See Her Biography
Linda Ives
An Arkansas housewife. Her son, Kevin Ives, was murdered in Mena, Arkansas, on August 23, 1987.
Mara Leveritt
Her 1999 book, Boys on the Tracks, explores how drug-related corruption blocked a series of attempted investigations into the murders of two teenagers whose bodies were left to be run over by a train.
Jeffrey Smith
Now a partner in the law firm of Arnold & Porter.
Wayne Travell
Then: Partner, Tucker Flyer; Partner, Venable, Baetjer, Howard & Civilleti ; Partner, Leach Travell Now: Unknown
---