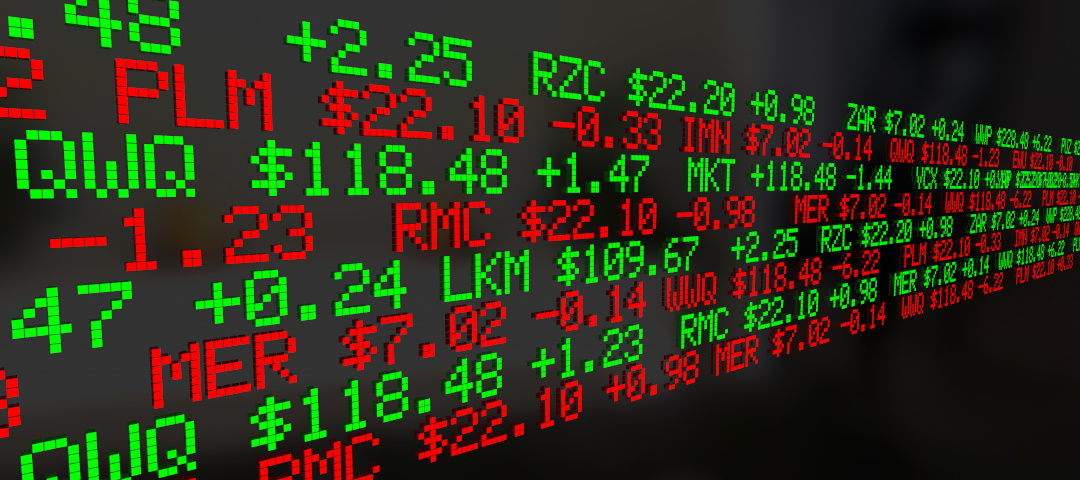 On February 21, 1991, after I had left the Bush Administration and remained in Washington D.C. to invest in my own start up, Hamilton Securities, Dillon Read's Venture group invested in Cornell Corrections — essentially bankrolling the creation of quite a different startup in the newly emerging private prison industry. Cornell was founded with David M. Cornell who was Operations Manager – Special Projects of Bechtel and Chief Financial Officer of its subsidiary Becon Construction from 1983-1990.[33] Cornell Corrections was created to take advantage of plans to privatize the government's prison operations. The War on Drugs and its related mandatory sentencing were fueling an explosion in the U.S. prison population. The construction and management of new prison facilities was potentially big business for the construction industry — firms like Brown & Root who Cornell used to build their first detention center — and those who financed them — like Dillon Read.
According to a later Harvard case study on Cornell's facility,[34] David Cornell was pursuing the prison business while at Becon in partnership with Dillon Read — presumably the part of the firm that helps to create and sell the types of local government bonds that finance many prisons. When Becon decided not to pursue the prison business, Cornell decided to leave and start his own private prison company. With Bechtel out of the business, Cornell and Dillon then decided to use Brown & Root to construct the first prison. Brown & Root was a subsidiary of Halliburton, both based in Houston like Cornell Corrections.
According to Cornell's filings with the SEC and other corporate reports, Dillon used funds from three of its venture funds, Concord, Concord II and Concord Japan to make these initial investments. Dillon Read's April 1997 SEC filing described Concord and Concord II as limited partnerships organized under the laws of New York and Delaware.
To understand Dillon's investments in Cornell it is essential to understand who governed Dillon Read, who at Dillon invested personally as well as who at Dillon along with outside directors helped to govern the Dillon venture funds that invested in Cornell. These are the people who are responsible for the investment decisions and who would have benefited in various forms.
As provided in Dillon's Cornell SEC filings, Dillon, Read Holding Inc.,[35] Dillon, Read Inc.[36] and Dillon, Read & Co. Inc.[37] listed their officers and directors as including John P. Birkelund, David W. Niemiec, Franklin W. Hobbs, IV, Francois de Saint Phalle as well as senior leadership from Barings, the British bank that was now an investor in Dillon and ING, the Dutch financial conglomerate that acquired Barings when it failed in 1995.[38]
The presence of Barings in Dillon's governance structure is noteworthy. Barings, the oldest merchant bank in England and said to be a financial leader in the 1800s China opium trade, collapsed in February 1995 as a result of a trading scandal in Asia and was taken over by ING. Barings became the lead outside investor in Dillon Read in late 1991, when they effectively financed Dillon's management buying out Travelers. This was the same year that Dillon bankrolled Cornell Corrections. Barings' difficulties in 1995 may have increased the pressure on Dillon to generate revenues, particularly before it was sold to Swiss Bank Corporation (now part of UBS) in the summer of 1997, changing its name to SBC Warburg Dillon Read.
In the April 1997 Dillon Cornell SEC filing, the Concord Japan venture fund invested in Cornell is described as a corporation organized under the laws of the Bahamas, whose principal office and business address was c/o Roy West Trust Corporation, (Bahamas) Limited, West Bay Street, Nassau, Bahamas. Hence, Concord and Concord II were "onshore" funds and Concord Japan was an "offshore" fund. The officers and directors of Concord Japan include representatives of some of the largest most prestigious Japanese corporations as well as Amerex SA which listed its address as the Coutts Bank office in the Bahamas. Coutts is considered one of the most prestigious private banks in the world.[39]
In May 1991, Dillon invested additional funds from one of the Lexington Funds.[40] The Lexington Funds were created to invest money for Dillon officers and directors. Dillon then made additional investments with these various funds in September and November 1991. By the time of Cornell's initial public offering of stock in October 1996, Dillon Read and the funds it managed and its officers and directors had accumulated approximately 44% of the outstanding common stock. This meant that they were the controlling shareholders.
Along the way, Dillon officers and directors had personally purchased significant shares of Cornell stock. Investors included Chairman John Birkelund, Vice Chairman Dave Niemiec who signed many of the documents on behalf of Dillon and Lexington, President and CEO Franklin "Fritz" W. Hobbs, IV as well as numerous other senior partners, including Ken Schmidt. Dillon officer Peter A. Liedel, who signed on behalf of Concord, had joined the board of Cornell. Cornell named one of its facilities after him — the Liedel Community Correctional Center, a pre-release facility in Houston.
Seven Largest Dillon Holders of Personal Positions in Cornell
| | | | |
| --- | --- | --- | --- |
| SHAREHOLDER | SHARES | OPTIONS INCLUDED | AMOUNT OF FUNDS |
| JOHN P. BIRKELUND | 39,579 | 3,736 | $96,990.16 |
| JOHN H. F. HASKELL, JR. | 36,730 | 3,505 | $85,382.75 |
| DAVID W. NIEMIEC | 35,018 | 3,270 | $76,989.51 |
| FRANKLIN W. HOBBS, IV | 30,455 | 2,803 | $56,986.04 |
| PETER FLANIGAN | 28,178 | 2,687 | $48,781.40 |
| GEORGE A. WIEGERS | 28,176 | 2,571 | $44,988.85 |
| KENNETH M. SCHMIDT | 24,778 | 2,454 | $35,622.38 |
Source: Cornell Corrections, Inc. April 1997 13-D Filing by Dillon Read.
Note: For the full list of 32 Dillon officers with personal positions, click here.[41]
Total Estimated Dillon Investment in Cornell Corrections Stock [41.5]
| | |
| --- | --- |
| SHAREHOLDER | AMOUNT OF FUNDS |
| Concord (Est.) | $630,000 |
| Concord II | $2,120,459.83 |
| Concord Japan | $338,734.26 |
| Lexington III | $70,000.65 |
| Lexington IV | $9,541.14 |
| Dillon Read Officers and Directors | $652,999.99 |
| TOTAL (Est.) | $3,821,736 |
Source: Cornell Corrections, Inc. October 1996 Prospectus and April 1997 13-D Filing by Dillon Read.
Dillon's investments in Cornell represent an extraordinary firm-wide commitment to starting up one company. This was not a common occurrence, but as we will see, this was not the first time that Dillon Read had backed a Houston business involved in privatization in an extraordinary way. The decision for an officer and director to buy shares would have been an individual decision — whether they used their own funds or if the firm helped arrange credit or other funds for them to finance their purchases. Hence, this meant that a significant number of Dillon's leadership decided that investing was something they actively wanted to do and for which they chose to be financially and ethically liable. One can only wonder what the Dillon leadership had been led to believe about the future of the private prison business, let alone what it implied about the future of the country.